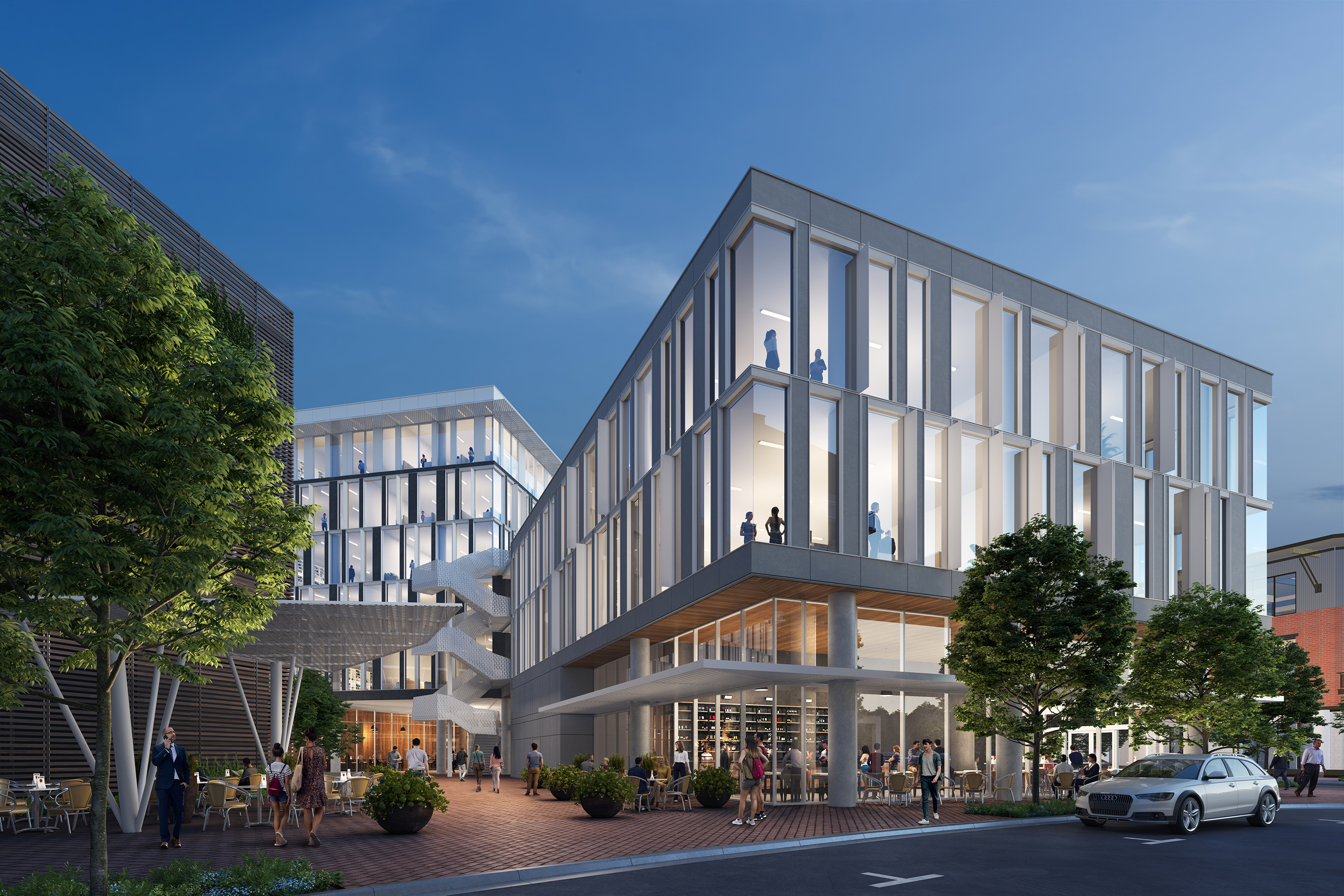 Four Buildings.
One connected campus.
The four planned buildings in Mueller Business District are designed for companies who value their employees and culture. Each building features large shell spaces to be finished out per company specifications into Class A office Space.
Grow big, right here in Mueller
Three more Class A buildings will follow Alpha in prompt fashion, welcoming new tenants, or perhaps expanding Alpha ones.
Bravo Building
Bravo Building will offer 235k SF of Class A office.
| | |
| --- | --- |
| Phase | II |
| Location | Robert Browning Street & Mueller Blvd. |
| Size | 235k RSF |
Charlie & Delta Buildings
Charlie & Delta Buildings offer a combined 350k SF of Class A office across two buildings.
| | |
| --- | --- |
| Phase | III |
| Location | Mueller Blvd. & Barbara Jordan Blvd. |
| Size | 350k RSF |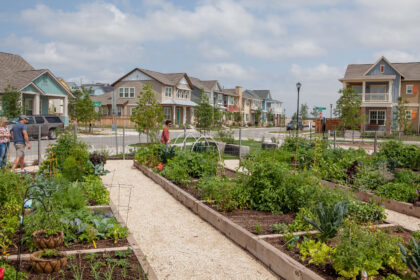 A Commitment to the Future.
Sustainability is a guiding principle in the development of the Mueller Business District. Currently, the Mueller commercial community alone has 55 LEED and AEGB certified products.
"What started as an experiment in sustainable construction 15 years ago is now known as the largest green community in Texas. A focus has been on keeping it green, not just with plants and parks, but by building super-efficient homes and offices with as many recycled materials as possible."
Spectrum News, November 2017
What it means you'll find:
A neighborhood that serves the densest parts of our city while avoiding sensitive groundwater resources
140 acres of parkland and ponds sitting underneath
15,000 newly planted trees
A landscape featuring more trees than cars and rich with native plants
An oasis where you can find cooler temperatures on hot summer days
Roads and bikeways made from recycled runway
Access to all forms of public transit Austin has to offer
Mueller Commercial Energy Savings:
18 million kWh in electricity annually
10.7 million gallons of water annually
467,250 kWh in solar energy produced
44,154 tons of construction waste diverted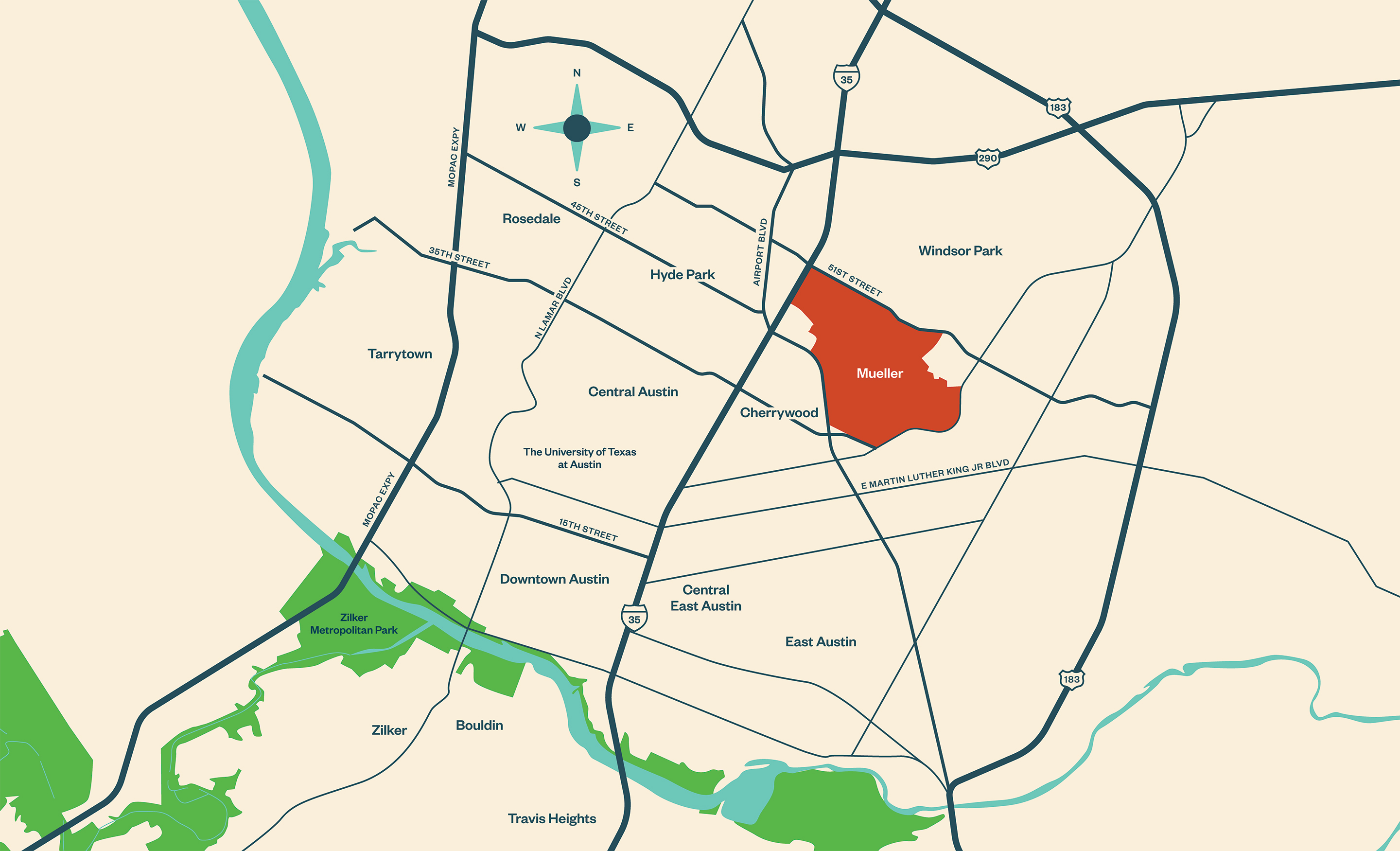 Community takes flight.
Mueller is a second city hub northeast of downtown with easy access throughout the city, including to downtown, the University of Texas, and Austin's international airport. Residents and retail have flocked to the dense and vibrant development given its walkable lifestyle and seamless connectivity to the best aspects of Austin. With its wealth of amenities and flourishing culture, it's no surprise that many Austinites spend their time in Mueller or are lucky enough to call it home.
There's more at work
Residential, retail, and even medical come together within Mueller to provide anything employees might need within walking distance from the office.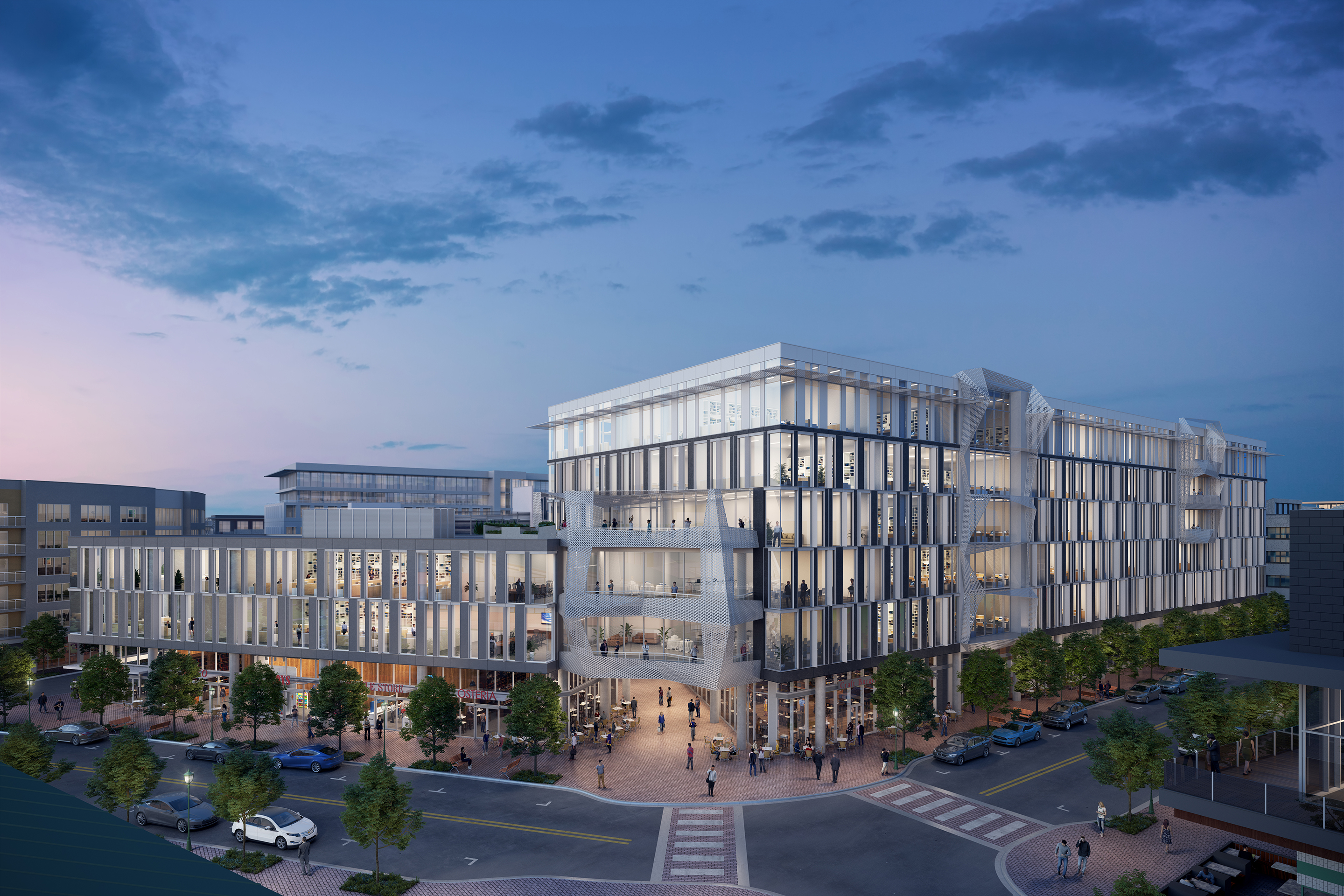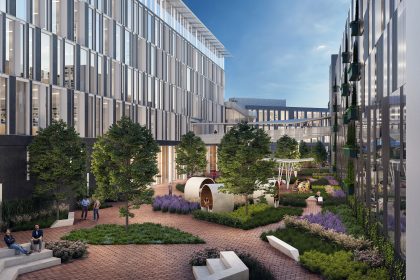 Alpha Building
The first building, Alpha, places 210,428 SF of Class A office space across six tall stories right in the heart of Mueller.
Get in Touch
Start your move to the Mueller Business District