Watch Video
At this scale,
it's truly Alpha level office space
Alpha building brings 210,428 SF of Class A office space across six stories. Tenants will be able to fully customize these open shell spaces with the tech infrastructure to support high bandwidth clients. From Alpha Building, employees will be able to enjoy all Mueller has to offer on foot.
Life at Every Turn
Explore Mueller Business District and experience the scale of business.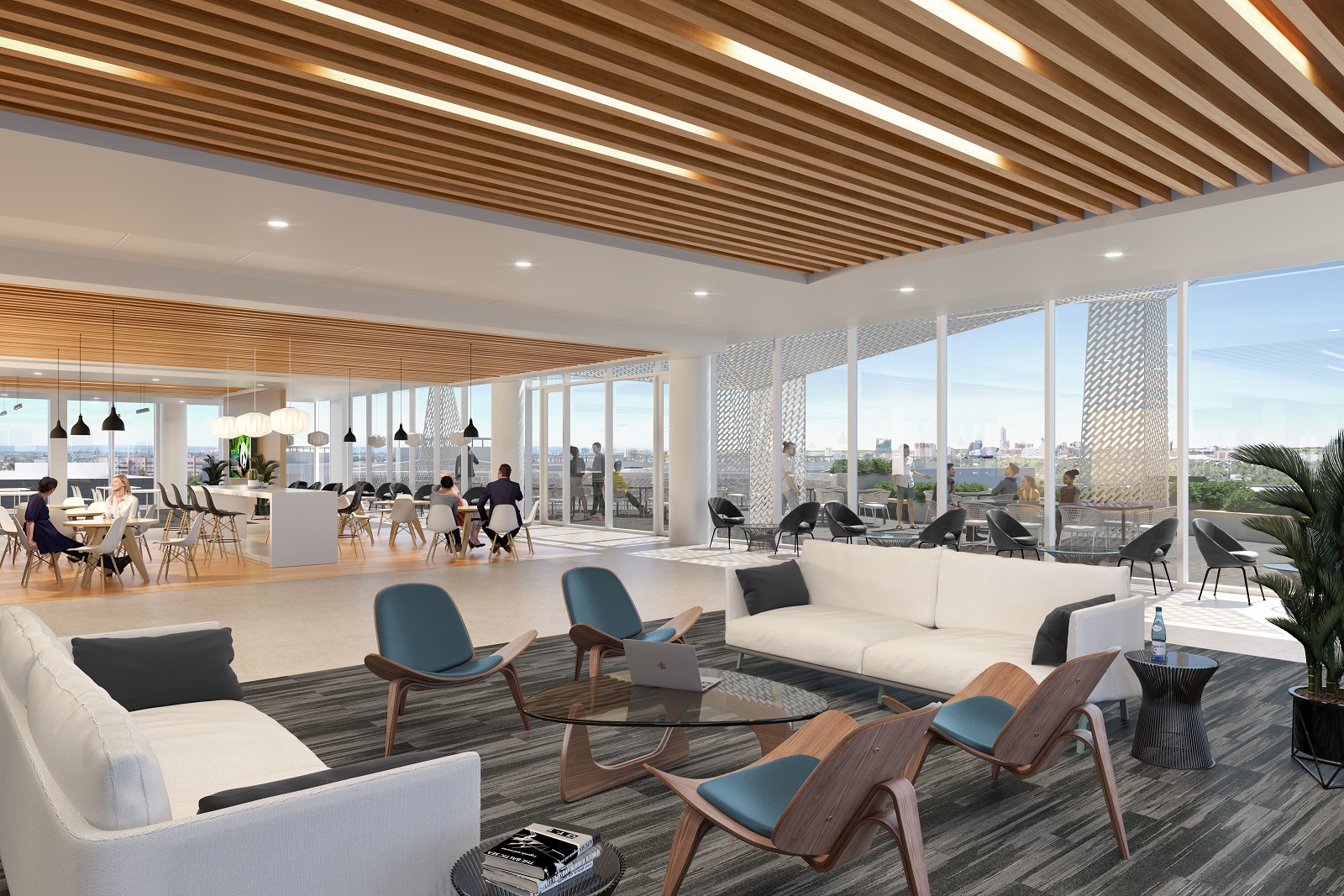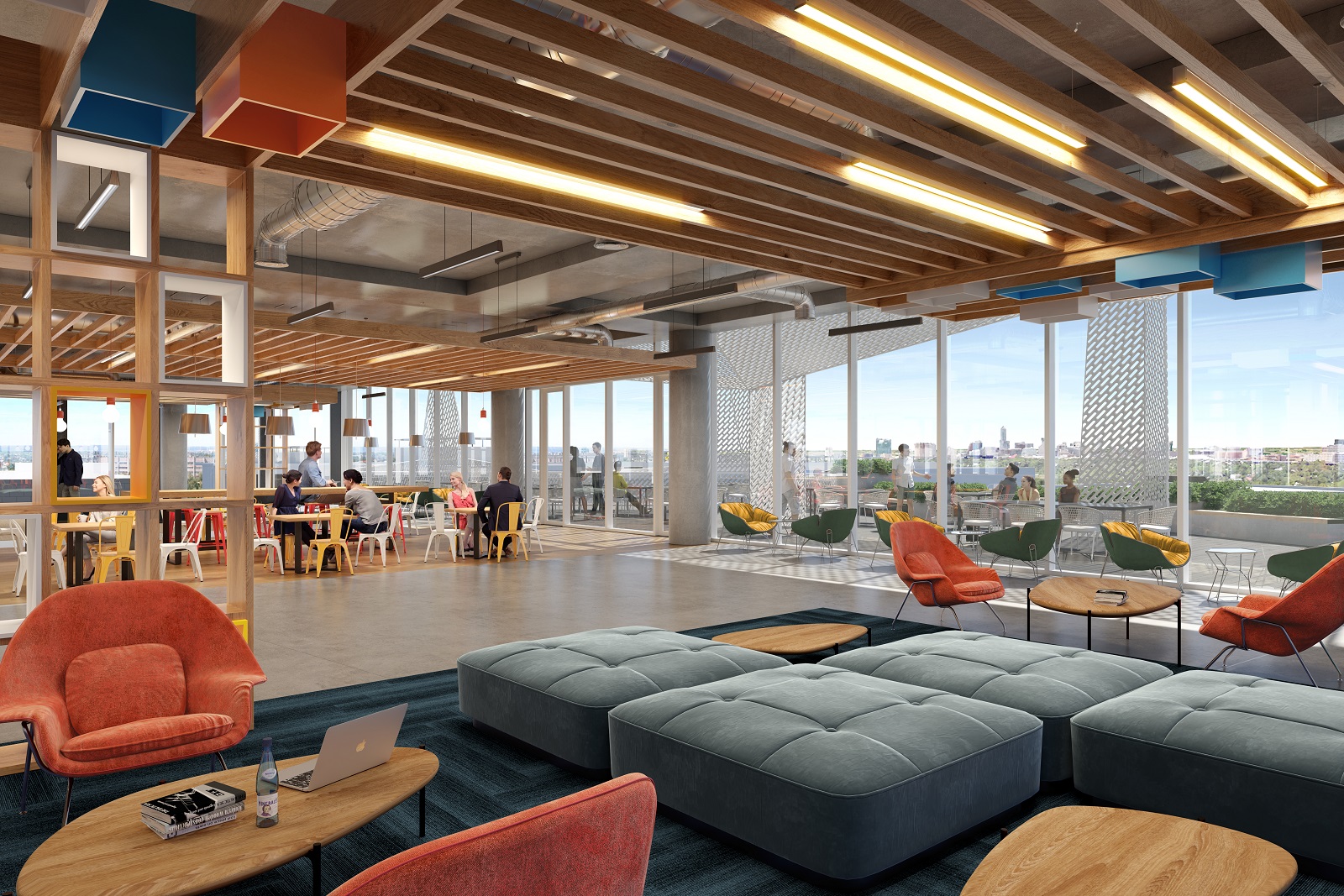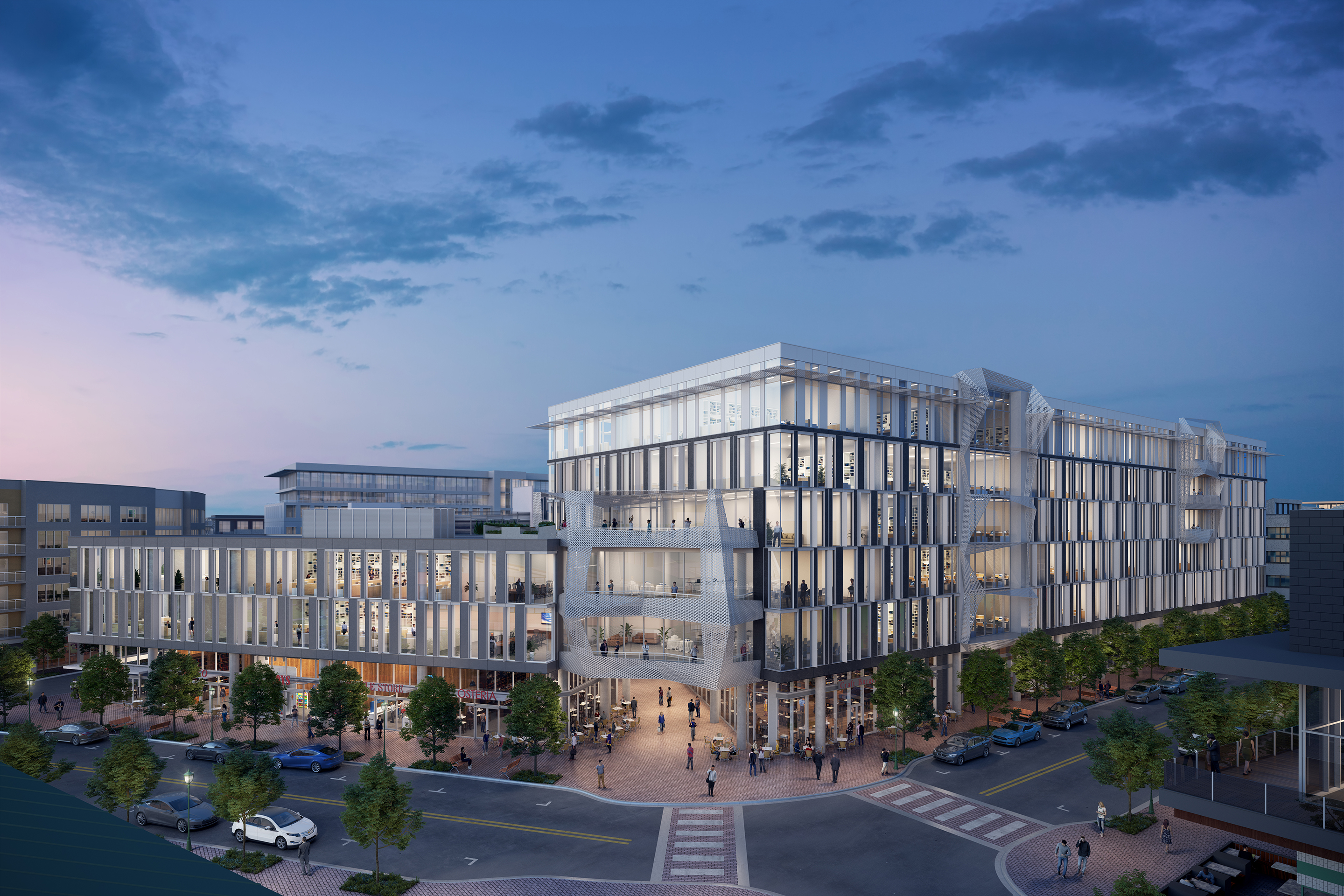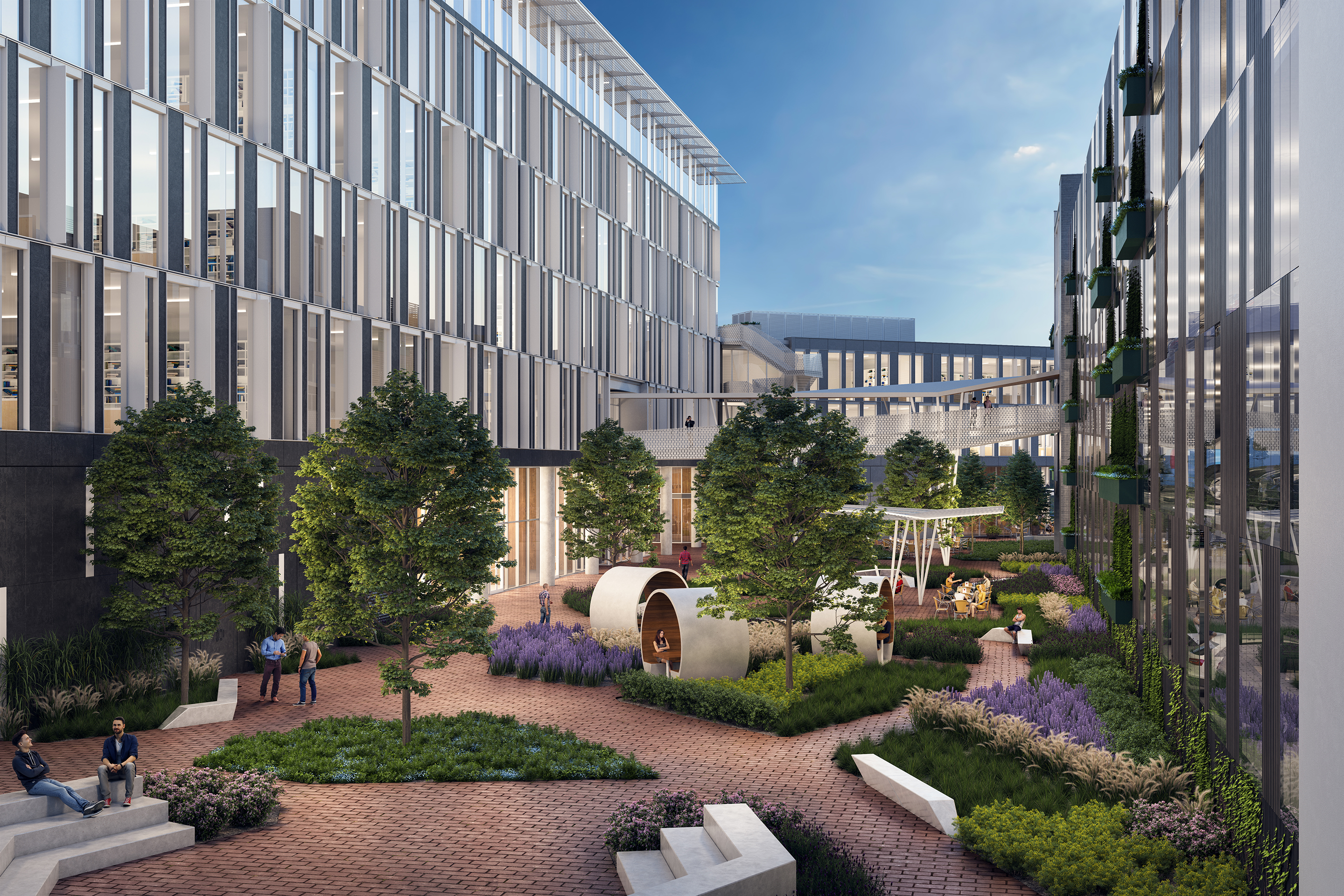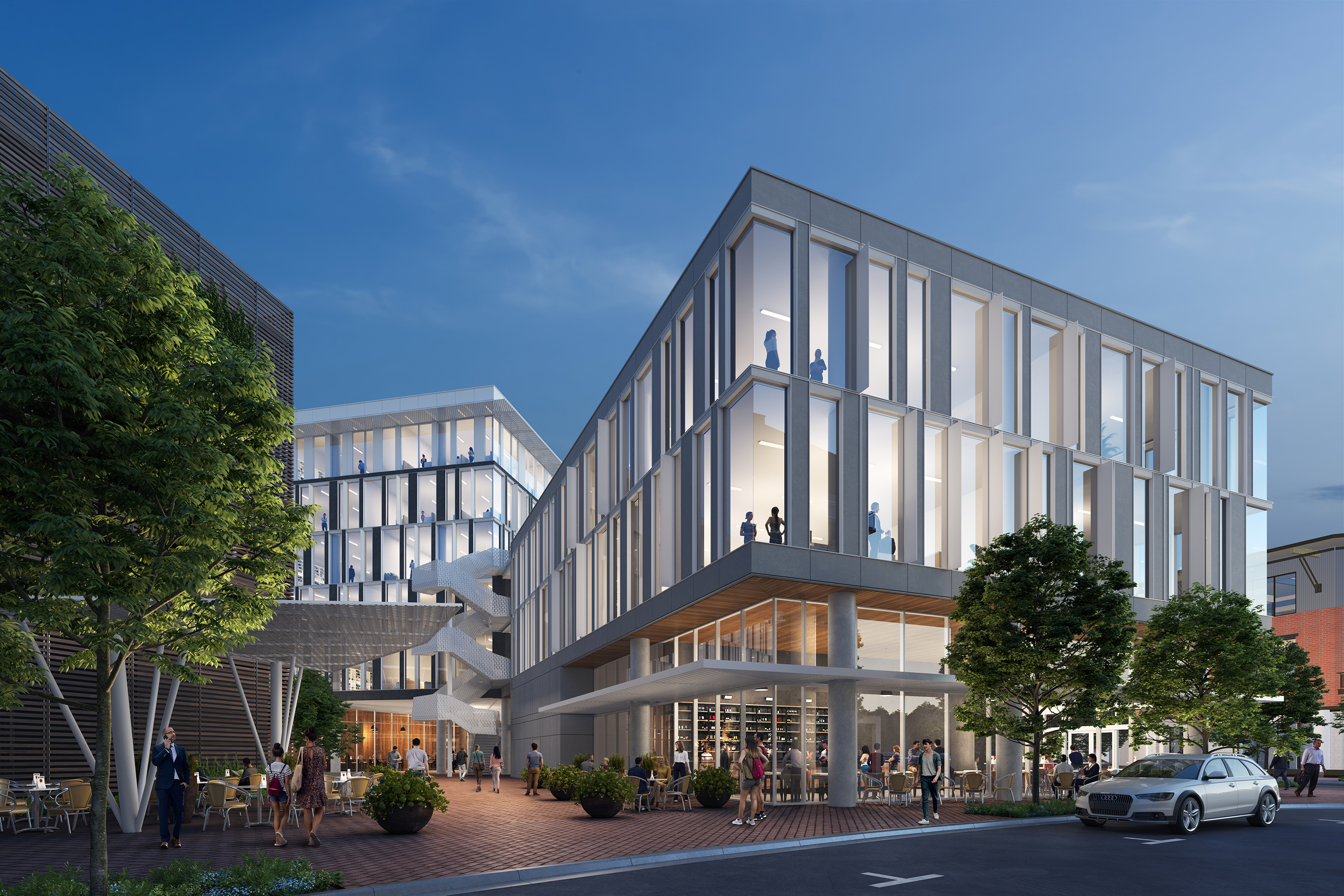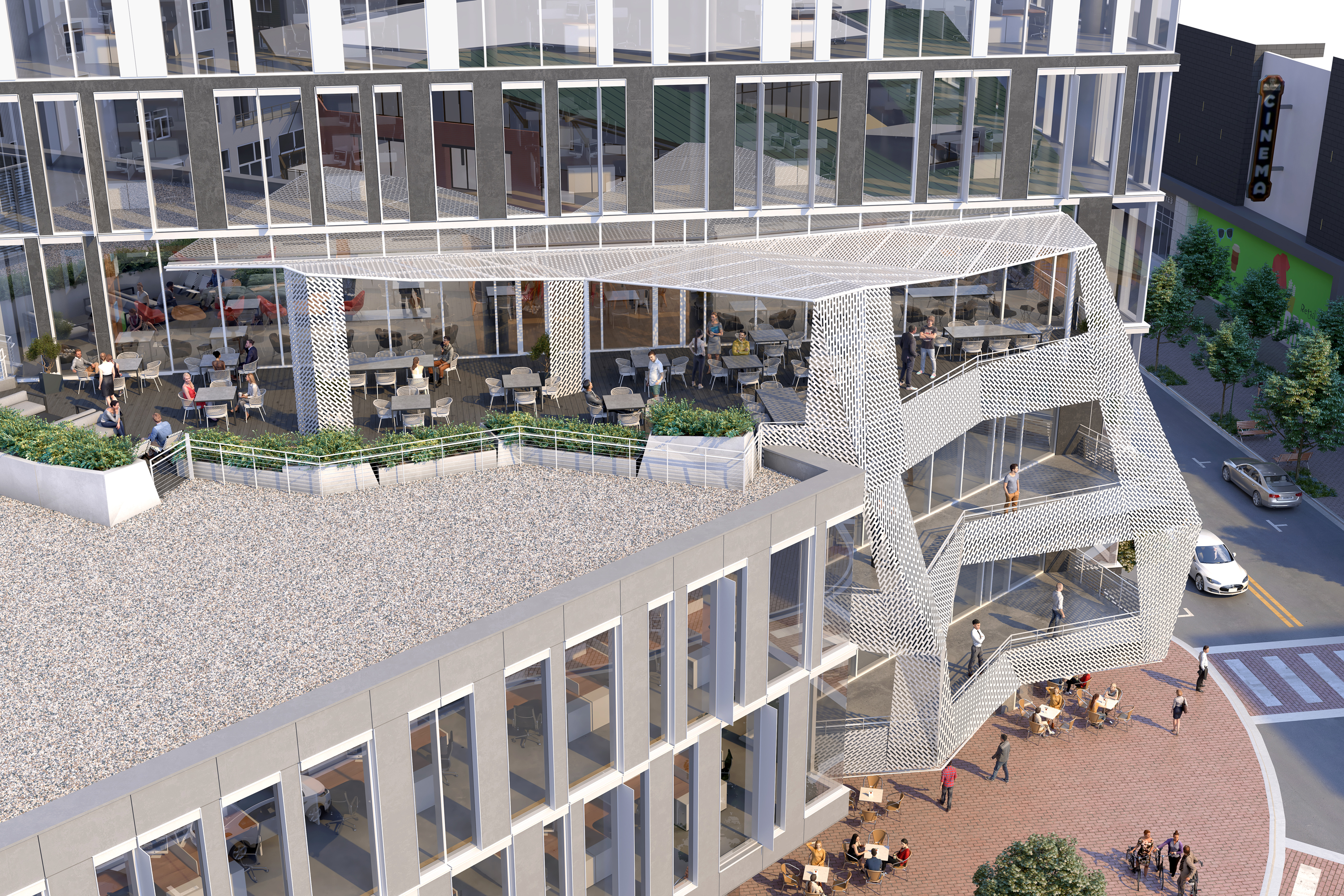 Alpha Stats
210,428 SF office

Floor 1: 26,000 SF retail + 5,134 SF of office
Floor 2: 47,131 SF office
Floor 3: 47,991 SF office
Floor 4: 38,371 SF office
Floor 5: 35,834 SF office
Floor 6: 35,967 SF office

6 stories
3.8/1000 parking in adjacent, connected garage
Vibrant courtyard with ample outdoor seating and meeting areas
Outdoor amphitheater perfect for company events
Private balcony space available on floors 2-6
6 showers on the 1st level (3 men and 3 women)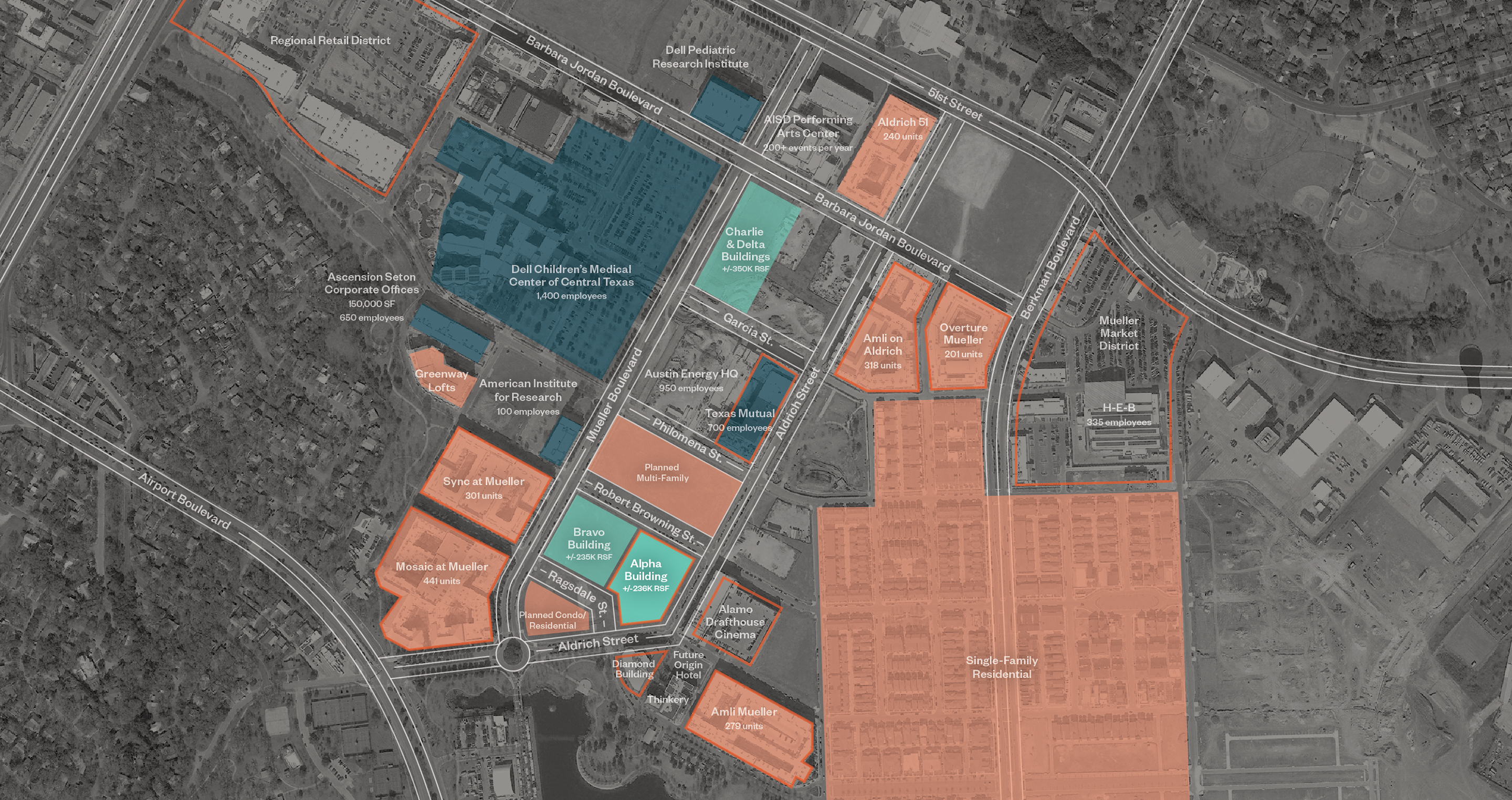 Alpha Building
1900 Aldrich St, Austin, TX 78723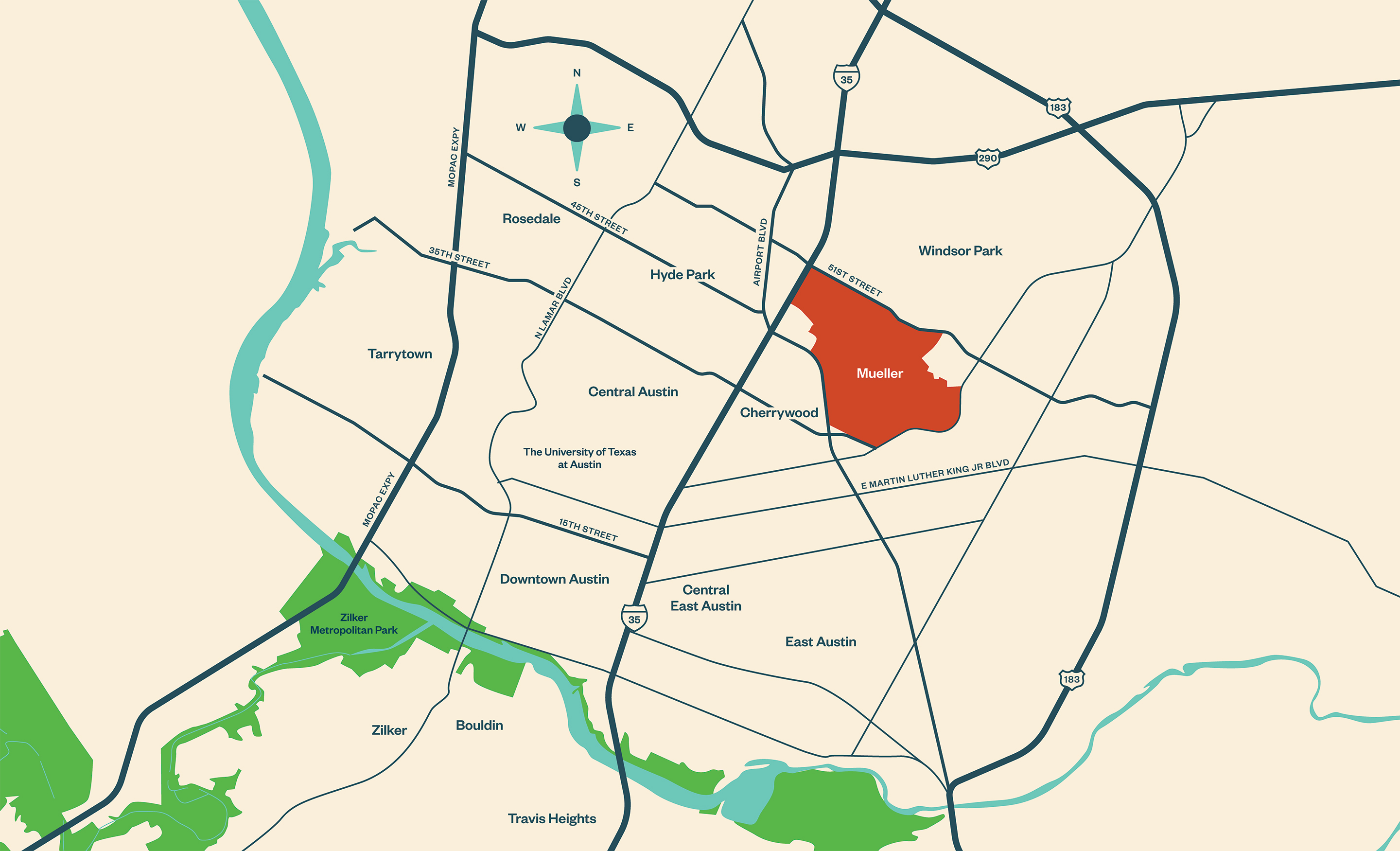 Community takes flight.
Mueller is a second city hub northeast of downtown with easy access throughout the city, including to downtown, the University of Texas, and Austin's international airport. Residents and retail have flocked to the dense and vibrant development given its walkable lifestyle and seamless connectivity to the best aspects of Austin. With its wealth of amenities and flourishing culture, it's no surprise that many Austinites spend their time in Mueller or are lucky enough to call it home.